| | | |
| --- | --- | --- |
| | QuicDoc® and Office Therapy® E-Newsletter | |

Spring is finally here with warm days, fresh breezes, and the desire to just get out of the house and office. The only downside is that we already have so much to do with our continuing workload; and now we have the added household chores, yard work, and extra time being outdoors with the family.

There may be one thing different this year and that is the escalating rate of changes to the rules and regulations in our industry. Meaningful Use, ANSI 5010 billing standards, the move to ICD-10-CM, all these new initiatives seem to be happening at once. At DocuTrac we understand the challenges of meeting these requirements, controlling costs, and increasing revenues while providing the best patient care possible. We stand ready to help. Our teams are in constant touch with government entities and certifying bodies to keep our system updated and compliant with changes as they occur. If it is important to you then it is crucial to us. Take a moment grab a cup of coffee or tea and see what's new and interesting about our software, our company, and the industry.
| | | |
| --- | --- | --- |
| | QuicDoc Enterprise: Visit us on May 2-3 in San Diego | |

If you just happen to be in San Diego on May 2nd and 3rd of this month, you might want to stop in the Manchester Grand Hyatt to attend the 41st National Council Mental Health & Addictions Conference.

We will be there on the exhibit floor in Booth 615 displaying QuicDoc Enterprise version 6.2, our newly certified EHR to all the attendees.

Plan on stopping by Booth 615 to enter a drawing to win a $100.00 gift card to Olive Garden Restaurant.

With all the rapid changes taking place in healthcare, this conference is expected to be the most important one in years. President Bill Clinton, Founder of The William J. Clinton Foundation and 42nd President of the United States of America, is delivering the keynote address at the Conference dealing with globalization. "Are YOU Ready to Ride the Wave of Change?"

We look forward to seeing you at the show at Booth 615.
| | | |
| --- | --- | --- |
| | QuicDoc Clients: Did you know? | |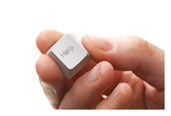 You, our QuicDoc clients are among the early EMR adopters. According to the
2009 Behavioral Health/Human Services Information Systems Survey, conducted by the nonprofit Centerstone Research Institute, less than half of all behavioral health providers have fully implemented electronic records.

| | | |
| --- | --- | --- |
| | Courtesy Calls: For Professional and Enterprise Software | |

CallPointe's web based, easy to use, automated appointment reminder service is ready to help you communicate with your patients.

Here are a few highlights from CallPointe's service:
Everything is automatic. It just simply works every day and you will see the results when your waiting room is full. This will free up your staff to concentrate on patient care.
With CallPointe there is no need for additional hardware/software.
No long term contacts! You receive all of CallPointe's benefits without the need to be locked into a multi-year contract.
Courtesy Calls in DocuTrac Software is available through our partnership with Callpointe.com. For more information, please contact CallPointe directly.

Note: Available only in the latest Professional and Enterprise versions of our software.
Requires additional CallPointe setup and service fees.

Standard Customers: Upgrade to Professional Edition software for only $99 for QuicDoc or Office Therapy stand alone or $149 for both programs.
Call Sales at 800-850-8510 for more information.