| | | |
| --- | --- | --- |
| | QuicDoc® and Office Therapy® E-Newsletter | |
From the desk of James B. Miller, Director of Compliance and Quality Control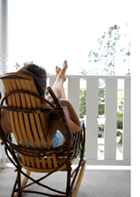 The first week in August is national 'Simplify Your Life Week.' Sounds good, doesn't it? It is a good time to step back and take stock of your life. Sometimes just clearing away household or office clutter can make a difference. On a more personal note, simplifying your life allows you to take the pressure off of yourself. You can do this by saying "No" more often to those time and resource draining tasks that have no lasting benefit. You can also relieve some pressure by delegating more; don't take on the responsibility for "everything." But most importantly, simplify by finding time to relax. So turn off the news, take long walks, commune with nature, slow down, and you may even find yourself laughing more.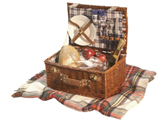 August is National Picnic Month. Whether at the beach, at a park, in the mountains, or in your own backyard, what better way to slow down and to savor the season than by having a picnic. Essentials include food and drink, a basket, a blanket, and people with whom you like to socialize. Concentrate on light fare, fruit and vegetables that nourish, yet leave you feeling refreshed and empowered.

While relaxing and enjoying some delicious summer treats, take a few moments to review our newsletter for this month. Stay up to date on the timeline for the adoption of ICD-10, find out how using our QuicDoc Enterprise product can help you "Go Green," and get a sneak peek at the future of QuicDoc and Office Therapy Professional.
| | | |
| --- | --- | --- |
| | ICD-10 Deadline – Stay Tuned! | |

In April, the Department of Health & Human Services (HHS) officially proposed delaying the ICD-10 deadline until October 1, 2014. However, the American Medical Association (AMA) says it wants the ICD-10 implementation date delayed to October 1, 2015. Read why at HealthcareITNews or at American Medical News.
Here's a link to the CMS site to help you keep up with the ICD-10 compliance deadline.

Read more on the Policy and Medicine site.

| | | |
| --- | --- | --- |
| | Are You Using the Latest Version of Office Therapy Professional? | |
Since the release of 5010, DocuTrac's Development team has been working on fine tuning the Office Therapy program; making improvements and tweaking the Claims Manager.

We are currently on version 10.0.38 and have released ten updates since June 1st.

If you are current on maintenance and wish to update Office Therapy, you can and should download the latest update on the Downloads page of our web site.
| | | |
| --- | --- | --- |
| | QuicDoc Enterprise Implementation Portal | |
Speed through implementation with the QuicDoc Implementation Portal. Saving time and administration effort, here are just a few of the many features and benefits:

Guided Interactive Questionnaire
Convenient Built-in Surveys
Useful and Relevant Video Tutorials
Workflow Status Window to Monitor Progress
Analytical Reports

The Portal allows customers to create and track support tickets and will auto email all parties of each ticket and every update. The site includes system setup, training, and meaningful use videos for informational purposes or to incorporate in your training program.


QuicDoc Enterprise customers, may visit the Portal today! Click the Register link in the center of the screen to get started. Click here for more information.
| | | |
| --- | --- | --- |
| | QuicDoc Enterprise – Go Green | |

It's no secret that Electronic Medical Records systems such as QuicDoc can significantly reduce the need for paper, as well as the need to store paper records.

Transitioning from paper to electronic records not only helps the environment, it provides you with easily searchable files that can be quickly accessed throughout your agency or practice. The option to electronically sign your charts using Topaz Signature Tablets can be quickly set up in QuicDoc Enterprise by the System Administrator.

For information on electronically signing notes using Topaz Signature Pads, call our Enterprise Support department at 888-206-1270.
| | | |
| --- | --- | --- |
| | IT Consultants and DocuTrac Support | |
If you schedule an on-site visit with an outside IT consultant or firm and need help from Support, scheduling an appointment with a DocuTrac Support Representative will guarantee that someone in Support will be available. This will save you time.
Set up an Appointment with Support: Call or email Support to set up an appointment. Include the name of the agency or person to whom the software is registered and a call back number. State that you want to set up an appointment for your IT person to speak with a Support Representative. Leave the person's name, as well as some possible appointment times between the hours of 9:30 and 4:00 EDT, Monday through Friday.

Phone Support is available for those current on maintenance. The Support line has a fifteen minute maximum wait time before prompting you to leave a message. Pressing the # key allows you to leave a message at any time during the fifteen minutes. Messages are instantly delivered to Support.



The toll free Support number for
Professional Edition Software is 888-308-9683.
Email: support@quicdoc.com.

The Support line for Enterprise Software (only) is 888-206-1270.
Email: qdesupport@quicdoc.com.
| | | |
| --- | --- | --- |
| | On the Horizon...Software in the Cloud | |
The logical progression for QuicDoc and Office Therapy Professional after upgrading the backend database to SQL is to now offer the product suite as Software as a Service (SaaS) in the Cloud.



We have received numerous requests for a way to access our software from anywhere, to be able to use it on a MAC, IPad, or IPhone without 3rd party software, and to be able to budget the costs, upgrades, support, and backup and disaster recovery monthly the way you pay the cost for any utility. Hosting our software in the cloud answers all of these requests and more.

We hope to have this service complete and operational by the end of the fourth quarter. Stay tuned!
| | | |
| --- | --- | --- |
| | Office Therapy Offer | |
If you are using QuicDoc for your documentation and would like to use Office Therapy for your billing, now is a good time to do it. We're offering a 20% discount on Office Therapy licenses plus one hour of free training.



That's a savings of $138 off the software and an additional savings of $79 for the training for a total savings of $218.80. Click here to find out how QuicDoc and Office Therapy work together.
For more information visit our Office Therapy web page or call 800-850-8510.
| | | |
| --- | --- | --- |
| | Notable Quote | |

Nothing can stop the man with the right mental attitude from achieving his goal; nothing on earth can help the man with the wrong mental attitude.



Thomas Jefferson
| | | |
| --- | --- | --- |
| | Visit Us | |
Visit us on Facebook and Twitter for the latest news and Special Offers...