| | | |
| --- | --- | --- |
| | QuicDoc® and Office Therapy® E-Newsletter | |
From the desk of James B. Miller, Director of Compliance and Quality Control



Many of us look back longingly to a time when life was simpler. No one can argue that 2011 was a year of far-reaching change in the healthcare industry. We saw the launch of the Meaningful Use Incentive Program designed to promote Electronic Medical Records, and we have all felt the rush to get our billing systems updated to be able to send claims in the new ANSI 5010 format.

2011 has also brought new models of care such as Accountable Care Organizations and Health Homes that many agencies have had to evaluate in the light of their organizational mandates and funding paths.



DocuTrac will continue to be diligent throughout 2012 as we prepare to meet the next deadline looming on the horizon, the conversion from ICD9 to ICD10 codes. One thing is certain, change is now normal in this new era of healthcare. We look forward to 2012 with the hope that it will present new opportunities for success for all of us.
| | | |
| --- | --- | --- |
| | Holiday Closing | |

DocuTrac will be closing at 11:30am on Friday, December 23rd for the Holiday, and will remain closed until 9am Tuesday, December 27th.
For New Years, DocuTrac will be closed on Monday, January 2nd and will reopen at 9am Tuesday, January 3rd.
We'd like to thank all our loyal customers for their continued support. We wish you all a very Happy Holiday Season and good health and prosperity in the New Year!
As our way of saying thank you, we have once again made a donation on behalf of our customers to the Wounded Warrior Project.
Click here to view our Holiday Greeting.
| | | |
| --- | --- | --- |
| | Reduce no-shows with Automated Appointment Reminders | |

Improve your bottom line in 2012...

There is no question that reducing the number of no-shows improves productivity and your bottom line.



With Courtesy Calls the information for scheduling reminder calls is extracted from your existing QuicDoc or Office Therapy program automatically, so there's no need for additional software or equipment.

Courtesy Calls is available through our partnership with CallPointe.com.
Click here for more information, or call 800-850-8510.
| | | |
| --- | --- | --- |
| | QuicDoc® and Office Therapy® Add-On Licenses | |
There's no better time than now to purchase additional licenses.

We have extended our promotion! From now until January 15th, you can SAVE 15% on Add-On Licenses of QuicDoc Enterprise, Professional and Office Therapy.
Call DocuTrac Sales Department at 800-850-8510 and mention promo code ENL12.
| | | |
| --- | --- | --- |
| | Office Therapy Billing Services | |

Start the New Year with less worry and frustration...

Let us deal with the issues of submitting claims, A/R tracking, HIPAA compliance, and ever changing Managed Care issues.

Office Therapy Billing Services will do the actual billing and insurance claim filing for those clinicians with limited support staff who wish to devote their full time to providing therapy.
We offer two different service levels to match whatever your practice needs may be; we are able to assist a solo provider or larger practices.

Please contact us for more information and a free consultation.

For more information on Office Therapy Billing Services visit our website or call
800-850-8510 ext 103.
| | | |
| --- | --- | --- |
| | Preparing for 5010 | |
Office Therapy and e-Filing:
You will find two PDF documents below that detail key changes to the data that needs to be recorded to meet the 5010 standards.
Click here for Part 1 of Key Changes That Will Affect Your Practice.

Click here for Part 2 of More Changes That Will Affect Your Practice.

If you are generating electronic claim files in the Standard Edition of Office Therapy you will need to upgrade to the Professional Edition in order to prepare for the new 5010 Standards that go into effect in January 2012.
Please call 800-850-8510 and ask about upgrading today.
We will be happy to assist you.
| | | |
| --- | --- | --- |
| | 5010 Info for Gateway EDI Customers | |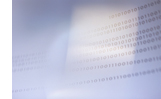 After January 1, 2012, our preferred Clearinghouse, Gateway EDI, will step up e-files from the ANSI 4010 to the new 5010 standard for those payers accepting 5010s. Gateway will also step back the 5010 response file to the ANSI 4010 format for those e-filers who are not yet 5010 compatible.

It is still critical that all of the 5010 data requirements have been recorded in Office Therapy.

Where do you get information on 5010?
Go to the GetReady5010 website.

| | | |
| --- | --- | --- |
| | QuicDoc Pro: Backing up Folders | |

In the latest version of QuicDoc Professional, 9.0.4, the backup of the database is handled by a backup utility. There are other files that need to be backed up as well. For example, when you attach scanned documents to a patient's record in QuicDoc, the actual document is stored in a separate folder outside of the database and as such is not backed up by the backup utility.
To facilitate the backup of the QuicDoc documents folder, copy the documents folder to your backup destination location. The path for this will be different depending on the operating system you are using.
Those paths are as follows:
Windows XP - C:\Documents and Settings\All Users\Docutrac\QuicDocStd
Windows 7/Vista - C:\Users\Public\Documents\Docutrac\QuicDocStd

In the My Computer/Computer window, browse to the correct location for your operating system. Once there, you will see the documents folder. Right-click on the folder and select copy. Once copied, paste it into your safe backup location. Please note that if you setup a custom documents folder/location, you will need to browse to that area instead of the paths listed above. This same process can also be used to backup your Reports folder if you have any custom reports you would like backed up as well.
Should you have any questions or need assistance, please call our Technical Support Department at 888-308-9683.
| | | |
| --- | --- | --- |
| | QuicDoc Enterprise: Setting up Macros | |
In QuicDoc Enterprise you have the ability to setup Macros in your notes. A Macro is used to automatically add a string of text or even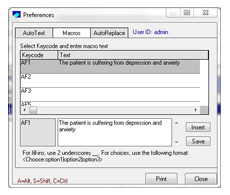 a paragraph to your notes with just two keystrokes.

Setting up a macro is a simple process and can be done easily. Go to Setup>Auto Text and Macros. Click on the Macros tab on the top of the screen. Type your text for the macro into the keycode you wish to use. You will use the keycode to trigger your macro. The keycodes are abbreviations of hotkey shortcuts, so, for AF1 you would push and hold the Alt key and press F1 to insert the text at the position of your cursor.
For more information, please see the help file in QuicDoc Enterprise.
| | | |
| --- | --- | --- |
| | QuicDoc Enterprise: HIPAA Audits and a new Risk Assessment Toolkit | |
In November, the Department of Health and Human Services' Office for Civil Rights (OCR) launched the HIPAA compliance audit program. The 2009 HITECH Act mandated that OCR conduct audits on all covered entities to ensure that HIPAA privacy and security rules and breach notification standards are being followed.

The audit program pilot will conduct audits of up to 150 organizations between November 2011 and December 2012. During the pilot, the OCR "will audit as wide a range of types and sizes of covered entities as possible; covered individual and organizational providers of health services, health plans of all sizes and functions, and health care clearinghouses"
In order to meet Meaningful Use Core Measure 15 (Conduct or review a security risk analysis in accordance with the requirements under 45 CFR 164.308(a)(1) and implement security updates as necessary and correct identified security deficiencies as part of its risk management process.) the National Institute of Standards and Technology (NIST) have just released their HIPAA Security Toolkit. NIST states that "The NIST HIPAA Security Toolkit Application is intended to help organizations better understand the requirements of the HIPAA Security Rule, implement those requirements, and assess those implementations in their operational environment."

This free Toolkit is a desktop application and is available for download directly from NIST. This toolkit comes highly recommended as the place to start your HIPAA Risk Assessment. For more information or to download the application please click here.
| | | |
| --- | --- | --- |
| | Notable Quote | |

Every moment and every event of every man's life on earth
plants something in his soul.



Thomas Merton