| | | |
| --- | --- | --- |
| | QuicDoc® and Office Therapy® E-Newsletter | |
From the desk of James B. Miller, Director of Compliance and Quality Control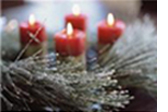 The holiday season is in full swing and we here at DocuTrac have lots of exciting news! Our much anticipated version of QuicDoc® Professional 9.0.5 has been released. We also are getting ready to launch a cloud based version of our software, QuicDoc Office®, and on December 17th, we are hosting a webinar about the upcoming CPT Code changes. There's still space available, so call us now to reserve a seat.

HOLIDAY CLOSING: Our offices will be closed Christmas Eve and Christmas Day as well as New Year's Eve and New Year's Day. Have a safe and happy holiday season, and best wishes for a healthy and prosperous new year!
| | | |
| --- | --- | --- |
| | What's New in QuicDoc Professional Version 9.0.5 | |
QuicDoc Professional Version 9.0.5 is now available. This update is available at no additional charge for customers current on maintenance.

In addition to corrections, some of the enhancements include:
Improved Prescription Pad with drag and drop of prescriptions to pad areas

Pop-up alarms for appointments from the main screen

Reminders screen now shows unsigned notes

Ability to use Topaz Signature pads for provider signatures on notes and patient signatures on treatment plans and document templates (e.g. Release Forms)

Calculation of BMI and BSA

Addition of direct web links to medication, lab, and diagnosis information for providers and patients

Enhanced NIMH links for patient information on disorders

Enhanced formatted text ability with narrative and SOAP notes

Addition of ICD-9 Diagnosis form in Notes

For a complete list of Fixes and Enhancements, see our release notes.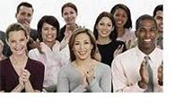 In order to update, please call 800-850-8510 to obtain a password.
If you have questions or need assistance installing this update, please contact our technical support department at 888-308-9683.
| | | |
| --- | --- | --- |
| | Free Webinar about the Upcoming CPT Code Changes | |
Register now! We still have a few seats left.
DocuTrac is offering a FREE webinar for customers who would like to learn more about the CPT Code changes that will take effect on January 1, 2013.

The Webinar will be hosted on Monday,
December 17, 2012. The deadline for registration
is December 12th. Call 800-850-8510 or click here for more information. Participants must be current on maintenance and running the most recent version of Office Therapy®.
| | | |
| --- | --- | --- |
| | Office Therapy Competitve Upgrade | |
Is your billing software ready for the 2013 CPT changes?
If not, now is the time to switch to Office Therapy and save big! Office Therapy will be ready with the 2013 CPT code changes.

For a limited time we are offering a competitive upgrade price of $299.00 for a single license. That's an incredible savings of $400!
If you are using a qualified behavioral health billing software product, and you are interested in a competitive upgrade, call us at 800-850-8510. We'll tell you how you may qualify.
| | | |
| --- | --- | --- |
| | Notable Quote | |

The best and most beautiful things in the world cannot be seen or even touched - they must be felt with the heart.



Helen Keller
| | | |
| --- | --- | --- |
| | Visit Us | |
Visit us on Facebook and Twitter for the latest news and Special Offers...