| | | |
| --- | --- | --- |
| | QuicDoc® and Office Therapy® E-Newsletter | |
From the desk of James B. Miller, Director of Compliance and Quality Control

February, the shortest month of the year, is one red-hot month!



From crowning the Super Bowl Champions to bestowing honors on the Grammy and Oscar Winners, this month is packed with red hot events. And, we haven't even mentioned Valentine's Day! "Every February 14th, candy, flowers, and gifts are exchanged between loved ones, all in the name of St. Valentine. Who is this mysterious saint?" Learn about the history of this centuries-old holiday.

Speaking of red-hot, our new cloud based version of QuicDoc and Office Therapy has just been released. We at DocuTrac stand beside you throughout the year to provide you the best tools to help you accomplish your mission, and we are so pleased to have developed software you can access anywhere at any time. We are most proud when you are able to help others while still growing a profitable and dynamic practice or facility. We are continually looking for ways to help you, our customers, speed through the necessary documentation and billing aspects of your day so that you can spend more of your time with patients, and QuicDoc Office helps you do just that!




We hope you enjoy these newsletters as much as we enjoy putting them together. As always, if you wish to comment on anything you see here or need further information, please do not hesitate to send your feedback through the link at the bottom of the page.
| | | |
| --- | --- | --- |
| | Omnibus Rule Becomes Law – What does it mean for you? | |

The Department of Health & Human Services' (HHS) Office for Civil Rights (OCR) released its comprehensive (563 page) "Omnibus Rule" less than one month ago. It amends the HIPAA Privacy, Security, Breach Notification and Enforcement Rules. The Omnibus Rule is effective March 26, 2013, and compliance is required with respect to most provisions no later than September 23, 2013.

What does this mean for you?
Covered entities will most likely need to create and distribute a revised Notice of Privacy Practices informing patients/clients of their rights and how their information is safeguarded. Notice of Privacy Practices must now include a description of the types of uses and disclosures that require authorization, including most uses and disclosures of psychotherapy notes.
Moreover, if you have been emailing patient information or your database to DocuTrac Support in the process of resolving claim rejection and other issues, you should no longer do so unless you use protected email.
Click here for more information.
| | | |
| --- | --- | --- |
| | E/M Code Documentation in QuicDoc Pro 9.0.7 | |
QuicDoc has added new forms/screens that can be used to support documentation guidelines for Evaluation and Management (E/M) codes. The new release of V9.0.7 includes the following:


• History of Present Illness (HPI)
• Past, Family and Social History
• ICD-9/DSM-IV (Axis IV and V)
• Medical Decision Making
• Mini Mental State Exam
Modifications to the Physical Exam include sleep, appetite, weight change, tobacco use, and alcohol/substance use.
You will need to have Version 9 or higher, and be current on maintenance to download the update. See the Release Notes for information on setting up the E/M Code templates in QuicDoc.
| | | |
| --- | --- | --- |
| | New ICD-10 Deadline and Transition Basics FAQS | |

We have been hearing for quite some time now that the current ICD-9 code sets used to report medical diagnoses and inpatient procedures will be replaced by ICD-10 code sets.

The Center for Medicaid and Medicare Services (CMS) has provided a useful PDF as an overview of the transition to ICD-10 and includes resources for more information.

The new deadline has been extended to October 1, 2014.
| | | |
| --- | --- | --- |
| | Are 2013 CPT Changes Affecting Your Reimbursement-Payment Delays? | |
You've updated your software and you are properly reporting the new CPT codes, but are you still having reimbursement issues with your Payers? Unfortunately, even if you are doing everything correctly you may be experiencing some delay in payments.

Every year the AMA makes changes and updates to the CPT manual that then become effective on January 1st, and every year there will be Payers that will not be ready. You may have noticed that your claims are "Pending" or in a "Suspended Status", or they may have even nicely asked you to hold your claims for a few weeks until their systems are ready. None of this is unusual; it's just part of the transition in the industry.
What is important, is to be aware of where the holdup is in this process, so the appropriate follow up can be done if necessary. If you are submitting clean claims and they are being processed and getting to your Payers, then your software and submission method is working fine.
When you receive an EOB/ERA stating that claims are Suspended or Pending then that is a Payer issue and that's who you would want to contact for further information regarding your claims. The claims have gotten there and have been accepted, however, they are being held up in the adjudication process on the Payer side. Please contact the Payer directly if this is the situation.

| | | |
| --- | --- | --- |
| | QuicDoc and Office Therapy Retired Versions | |

In an effort to improve our services and in preparation for the release of the new CMS 1500 form, we will be retiring all versions of QuicDoc and Office Therapy prior to Version 9 effective April 1st, 2013.
If you are current on maintenance, we encourage you to update to the latest versions of our software as soon as possible.
Please call 800-850-8510 for further information.
| | | |
| --- | --- | --- |
| | Seasonal Affective Disorder | |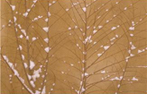 During the darker days of winter, more people report feeling depressed and tired. For many, it's a normal response to less sunlight, but for others, it can be a clinical form of depression called seasonal affective disorder. To help understand the difference between the winter blues and SAD, the American Psychological Association asked psychologist and SAD expert Kelly Rohan, PhD, to explain the signs of the disorder and potential treatments.

Rohan is an associate professor of psychology at the University of Vermont. Her area of interest is adult mood disorders with specialization in cognitive-behavioral therapy and theory of depression and SAD. Her most recent project is a National Institutes of Mental Health-funded clinical trial comparing SAD patients who were treated with light therapy to those treated with cognitive-behavioral therapy.

Visit the APA's website to read about SAD and available treatment options including EMDR.

SOURCE: APA
| | | |
| --- | --- | --- |
| | Technical Support Calls | |
If you are current on your annual maintenance and in need of phone support, please call our Support Department for assistance. Although our Sales staff is well trained, they are not trained to provide technical assistance and cannot transfer calls to Support. If a support representative is not available, please leave a message on the Support line, and our Support staff will return your call promptly.

Support Lines:

QuicDoc and Office Therapy Professional:
The Support line for Professional Edition Software is 888-308-9683.
If your call is not answered within fifteen minutes you will be prompted to leave a message before the call is ended. You may leave a message at any time by pressing the # key.


You may also email support at support@quicdoc.com.

Enterprise Software (only):
The Support line for Enterprise Software is 888-206-1270.
Or send an email to qdesupport@quicdoc.com.

| | | |
| --- | --- | --- |
| | QuicDoc Enterprise - Did you Know? | |
QuicDoc Enterprise has a great, time-saving tool called AutoText. You can set up AutoText phrases which can be entered 'as you type' for quicker, easier data entry.

When typing in the text fields in your notes or treatment plans, frequently used terms, once you've set them up, will automatically be listed as you start to type them. This allows you to select the text from the list, press enter and, voila - the text appears in your note.

To set up auto text, select AutoText and Macros from the Setup menu, and then add your frequently used short phrases. Press F1 for a Help file with detailed instructions.

| | | |
| --- | --- | --- |
| | Notable Quote | |

Being deeply loved by someone gives you strength, while loving someone deeply gives you courage.



Lao Tzu
| | | |
| --- | --- | --- |
| | Visit Us | |
Visit us on Facebook and Twitter for the latest news and Special Offers...