| | | |
| --- | --- | --- |
| | QuicDoc® and Office Therapy® E-Newsletter | |
From the desk of Arnie Schuster, Ph. D. President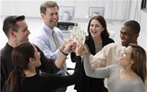 Happy New Year! We have so much to celebrate going into 2013 and just want to extend a big thank you to you, our customers, for being able to serve you for the last 20 years! That's right, 2013 marks our 20th Anniversary and we are very proud to have worked with each and everyone one of you over the past two decades.

We are also very excited to announce the launch of QuicDoc Office in the Cloud! Access QuicDoc and Office Therapy on any device with only an internet connection! With our Cloud solution there's no longer a need to worry with backups, updates, and all those other regular maintenance requirements - it's all automatic. See below for more information.

We hope to make 2013 the best year yet, and it is our hope that DocuTrac makes it easier for you to do what you do best!
| | | |
| --- | --- | --- |
| | Introducing QuicDoc Office in the Cloud! | |

QuicDoc Office combines QuicDoc EMR and Office Therapy PM Professional Edition Software, and now QuicDoc Office is available in the Cloud as an internet accessible solution! QuicDoc Office provides users of all sizes and industries great advantages
in cost savings, data accessibility, and security. Behavioral and mental health practices now have the advantage of looking to the Cloud for the future of healthcare IT.
Benefits of a Cloud-Based System
Implementation is simple with Cloud based systems since software is hosted on the internet instead of your computer. Practices can prevent interruption of cash flow with a quicker implementation process than traditional client-server systems.
You can access your data using most internet capable devices including those from Apple and Android.
The Cloud based system is billed as an easy to budget monthly fee, like a utility bill, meaning there's no large, upfront investment.
IT requirements are significantly reduced when you choose to move clinical and billing records to the Cloud.
No need to worry, updates are installed automatically.
A Cloud based system makes it easy to add new users, clinicians, or locations, allowing small practices to think big and grow without breaking the bank.
Worry-free automatic backup and disaster recovery are provided at no extra charge.
Security in the Cloud
Most providers who are skeptical of cloud-based systems cite security as a primary concern. While uncertainty is understandable, cloud-based systems can actually deliver greater security than client-server systems and paper records. Cloud-based systems achieve HIPAA compliance through data centers with bank-level security and high level
encryption methods that render data unreadable.




Monthly Fees and Subscription Features
Each subscription includes both QuicDoc and Office Therapy. Subscription costs are based on the number of users and include one database for QuicDoc and one database for Office Therapy.

Please call sales at 800-850-8510 for more information.
| | | |
| --- | --- | --- |
| | What's New in Office Therapy Professional Version 11.0.1 | |

Office Therapy Version 11 has been released and is now available at no additional charge for customers current on maintenance.

Version 11 supports the 5010 claims format, electronic remittances (835), and support for the 2013 CPT codes.

In addition to these features, here are a few other enhancements in the latest version:
The addition of CPT Manager. This tool allows for easy updating of CPT codes, Standard Charges, and the Calendar.
The addition of 835 Auto Posting. Please contact your clearinghouse for ERA downloading information.
An enhanced Claims Scrubber. More edits have been put in place to ensure clean claims the first time.
Updated Help Files.
The addition of several Daily Reports in Report Essentials including a 5010 Insurance Filing History Report.
Charge Type has been added to the Client Information table on the Calendar.
This update is available for download on our website. And for your convenience, we've included an easy installation guide. Please call sales at 800-850-8510 for a password.
| | | |
| --- | --- | --- |
| | Improve Your Bottom Line in 2013 with CallPointe | |

There is no question that reducing the number of no-shows improves productivity and your bottom line.
With Courtesy Calls the information for scheduling reminder calls is extracted from your existing QuicDoc or Office Therapy program automatically, so there's no need for additional software or equipment.

Courtesy Calls is available through our partnership with CallPointe.com.
Click here for more information, or call 800-850-8510.
| | | |
| --- | --- | --- |
| | CPT Code Changes in QuicDoc and Office Therapy | |

Have you upgraded yet to the most recent versions of QuicDoc and Office Therapy?
If not please do so now! The 2013 CPT Code Changes are included in the latest versions of both programs and are available to download from our website.

We've made installing these programs easy with our Installation Guides for both QuicDoc and Office Therapy.
| | | |
| --- | --- | --- |
| | To Our Webinar Participants | |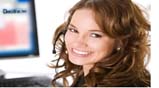 Thank you to all those who participated in our 2013 CPT Code Changes webinar! It was a tremendous success, and we hope that it was enjoyable as well as informative. If you would like us to consider a topic for a webinar, please email us at sales@quicdoc.com.
| | | |
| --- | --- | --- |
| | Notable Quote | |

Write it on your heart that every day is the best day in the year.



Ralph Waldo Emerson
| | | |
| --- | --- | --- |
| | Visit Us | |
Visit us on Facebook and Twitter for the latest news and Special Offers...