| | | |
| --- | --- | --- |
| | QuicDoc® and Office Therapy® E-Newsletter | |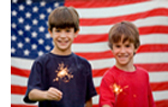 From the desk of James B. Miller, Director of Compliance and Quality Control

As we celebrate the 4th of July, we should remember the tens of thousands of our sons and daughters that are deployed around the globe paying the price for our independence and freedom. The toll taken on the lives of these young people and their families is rarely seen by those who do not work in behavioral and mental healthcare. Those that help the veterans on a daily basis, know how their lives are affected. I salute our military and I salute you the behavioral health providers for helping our veterans as they return home.
Enjoy this holiday with family and friends and relax during your time off this summer to prepare for a very busy fall. With Meaningful Use, ANSI 5010 billing standards, and planning the move to ICD-10-CM, we all have a lot on our plate for the remainder of 2011.
| | | |
| --- | --- | --- |
| | QuicDoc NYSCRI Certification | |
On June 21st we received certification for New York State Clinical Records Initiative (NYSCRI) from the New York State Office of Mental Health (OMH) and the Office of Alcoholism and Substance Abuse Services (OASAS).

NYSCRI certification allows us to embed the New York State Clinical Documentation Forms Set for all eighteen OMH and OASAS service level programs into our EMR and deliver them to our customers.

We plan to include these forms in our QuicDoc Enterprise Version 6.2 EHR Software Certified for Meaningful Use designed for larger facilities and in our QuicDoc Professional Edition designed for solo and group practitioners. The flexibility of embedding the NYSCRI Forms Set in QuicDoc allows our New York State users in any size setting to capture information and submit documentation to state officials in a pre-approved format facilitating audit procedures.
| | | |
| --- | --- | --- |
| | QuicDoc and Office Therapy Standard | |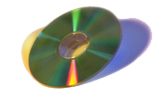 As DocuTrac strives to keep its products competitive and feature rich, we continually make changes and improvements to QuicDoc and Office Therapy.

In an effort to maximize efficiency in product development and support, as well as comply with new ANSI 5010 standards by January 1, 2012, we will be focusing on the development of new versions for our Professional Edition software only. The final Standard Edition versions have been released for our software: QuicDoc 7.5.9 and Office Therapy 8.0.4.
Currently, the look and feel of our Professional Edition software is the same as our Standard Edition. The real difference between them is that our Professional Edition uses Microsoft SQL Server for the backend database. This provides more efficiency and reliability in a multi-user environment, is more secure, has the ability to run over a WAN, and it is better able to scale upwards for growing practices.
We would love to help our customers transition to our Professional Edition software to stay up-to-date with new features, as well as meet deadlines for new standards. Please contact our Sales Department at 800-850-8510 and ask about upgrading today!
| | | |
| --- | --- | --- |
| | Office Therapy Professional: Did you know? | |
For All Customers Filing Claims Electronically



The new ANSI 837 5010 standards are set to be implemented on January 1, 2012. DocuTrac, Inc. is preparing for these changes. These new standards will be included ONLY in our Professional Edition Office Therapy. In order to continue to file your claims electronically, you will need to be using our Professional Edition by January 1, 2012.

Upgrade NOW by contacting our Sales Department at 800-850-8510.
| | | |
| --- | --- | --- |
| | CMS Help | |

What is PECOS?

PECOS stands for Provider Enrollment, Chain, and Ownership System
PECOS supports the Medicare provider and supplier enrollment process by capturing provider/supplier information from the CMS-855 family of forms. The system manages, tracks, and validates enrollment data collected in both paper form and electronically via the Internet.
The website allows registered users to securely and electronically manage Medicare enrollment information. Registered users may:

• Submit an enrollment application to Medicare.
• View or update existing enrollment information.
• View the status of applications submitted to Medicare from this website.
• Voluntarily withdraw enrollment in Medicare.

Why PECOS Online Enrollment?

As any provider knows, the enrollment process for CMS can be daunting and a bit frustrating at times... the slightest inaccuracy or illegible entry on your application can cause a lengthly delay in the enrollment process. By enrolling with PECOS online, some of these common obstacles can be avoided and greatly reduce your application review time. Check out this CMS link that may be helpful in answering some of your questions.
| | | |
| --- | --- | --- |
| | QuicDoc Enterprise v6.2 Software | |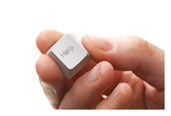 QuicDoc Enterprise Version 6.2 certified by the ONC for Meaningful Use incentive payments is now ready for delivery.

We plan to roll out this newest version in stages. Those of you that are waiting for QuicDoc Enterprise to register and attest to Meaningful Use, please contact our support department at 888-206-1270 or email support@quicdoc.com to schedule an upgrade installation and a web training session.

Whether you are looking to receive Meaningful Use Incentives for 2011 or need the latest in clinical documentation software for your facility and providers, we stand ready to help.


See our Meaningful Use Video

| | | |
| --- | --- | --- |
| | DocuTrac Exhibits at the EMDRIA Conference in August, Orange County, CA | |

EMDR (Eye Movement Desensitization and Reprocessing) is an integrative psychotherapy approach that has been extensively researched and proven effective for the treatment of trauma.
DocuTrac will be exhibiting QuicDoc and Office Therapy at this conference to offer the providers of this exciting new type of therapy a system in which to record their notes and treatment plans as well as manage their practice.
If you plan to attend the conference please stop by our booth and say hello.
| | | |
| --- | --- | --- |
| | Notable Quote | |

The harder the conflict, the more glorious the triumph…I love the man that can smile in trouble, that can gather strength from distress and grow brave by reflection.

Thomas Paine