| | | |
| --- | --- | --- |
| | QuicDoc® and Office Therapy® E-Newsletter | |
From the desk of James B. Miller, Director of Compliance and Quality Control

On Sunday the 17th of June we honor Fathers. Father's Day is a celebration of contributions that fathers and father figures make to children's lives, to communities, and to society.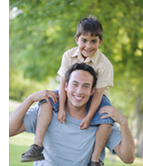 Why not combine your Father's day celebration with the celebration of America's Great Outdoors this year? Get Dad outside and enjoy the benefits of active outdoor fun together! Enjoy our magnificent shared resources of forests, parks, lakes, and other public lands and waters. Spend time with Dad and the family connecting with nature and upholding the legacy of conserving our land for future generations. Presidential recognition of the Great Outdoors was begun in 1998 by President Clinton.

We hope you continue to enjoy our monthly newsletters. In this edition we have included a special section on how you can keep your brain from shrinking. That's right, shrinking. Also we discuss a feature in QuicDoc used to determine how patients rate their care and also what to consider when working remotely. You will find a section on the importance of keeping your software updated, and we announce a special offer on additional licenses to help you ramp up your summer.

Please Enjoy!
| | | |
| --- | --- | --- |
| | Use QuicDoc to Survey Your Clients and Find Out How You Rate | |


Behavioral healthcare has transformed from a sellers' market to a buyers' market, and patient satisfaction is a part of the definition of quality. Internet sites such as therapistratings.com and angieslist.com as well as social media sites are posting consumer reviews, and patients are writing about their positive, as well as their negative experiences on all sorts of blogs and forums. There is no way to control what your clients may post about their experiences regarding your services.

By surveying your patients towards the end of therapy, you can gain insight on their views to find out what is working well and where improvements are needed. This allows you to not only minimize negative postings on the web, but to gain market leverage. QuicDoc has a built-in Patient Satisfaction Survey for just this purpose.

To access the survey, elect Patients Satisfaction Survey from the QuicDoc Assessments menu. See the Help file for more information.
| | | |
| --- | --- | --- |
| | Professional Users - Take Advantage of Great Savings | |


Now is the best time to add licenses for your growing business. From now through the end of July, receive a $50.00 discount off each additional license purchase of our QuicDoc and Office Therapy Professional Edition software*.

Please call our Sales Department at 800-850-8510. Mention promotional code PJ31 for a discount on additional Professional Edition licenses of QuicDoc and Office Therapy.
We look forward to hearing from you!
*If you are not on the most recent version of our software, additional upgrade charges may apply.
| | | |
| --- | --- | --- |
| | Remote Access and HIPAA | |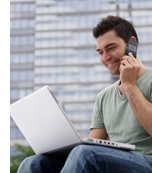 Want the flexibility to work from home? Remote Access software allows you to connect to your PC from any internet-connected device or computer, giving you the ability to work from home or other locations.

In choosing Remote Access software the first thing to consider is the suitability of the software for the connected device you plan to use (e.g. iPad, iPhone, Android, another PC). The second thing to consider, if your are accessing Protected Health Information (PHI), should be whether the software meets HIPAA security guidelines for remote use and access to electronic PHI.

We have found two products that specifically state that they meet these requirements.
Click HERE to find our which two and for more information on Remote Access and HIPAA

| | | |
| --- | --- | --- |
| | Stress is Shrinking our Brains | |

"Those aggravating things that go wrong in the day and those irritating things that go bump in the night – disrupting routines and interrupting sleep – all have a cumulative effect on our brains, especially the ability to remember and learn.

As science gains greater insight into the consequences of stress on the brain, the picture that emerges is not a pretty one. A chronic overreaction to stress overloads the brain with powerful hormones that are intended only for short-term duty in emergency situations. Their cumulative effect damages and kills brain cells," this all according to Franklin Institute's web site topic on the Human Brain.

Additionally, an article in the Yale Daily News by Jacqueline Sahlberg states that a recent Yale Study showed stress can reduce brain volume and function even in otherwise healthy individuals.

All this data confirms that stress is shrinking our brains. So relax! It is key to a healthy brain.
| | | |
| --- | --- | --- |
| | Keeping Software Up to Date | |
One of the many benefits our Professional Edition software offers is the ability to run more efficiently and reliably. This is particularly true in multi-user and remote access environments.



Our May newsletter stressed the importance of installing updates to keep your PC secure and running smoothly. This is also true of updates to your DocuTrac software. By keeping your software up-to-date, you are assuring it's ability to run smoothly and the integrity of your data.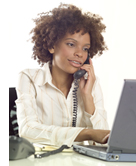 Additionally, DocuTrac Support advises Office Therapy customers who are e-filing and have not yet upgraded to the Professional Edition, to do so in order to e-file with 5010.

For information on updating to the Professional Edition, please contact Sales at 800-850-8510.

A representative will be happy to assist you.
| | | |
| --- | --- | --- |
| | DocuTrac on YouTube | |

We have our own channel on YouTube!
Are you curious about the differences between an EMR and an EHR?
Watch our president, Dr. Arnie Schuster give a brief overview on exactly what is an EMR, and the differences between an EMR and an EHR.
Also be sure to check out all our other videos on the DocuTrac channel and become a subscriber to our channel!

| | | |
| --- | --- | --- |
| | Office Therapy Professional Automated Updates | |

The Office Therapy auto-update feature is available for versions 10.0.10 and later. Office Therapy will check your version against the version available on the website and notify you if a new update is available. The message window gives you the option to automatically download and install updates or to go to the website to manually install them. There is also a link to the release notes for 'What's New in The Update.'

If you are running an earlier version of Office Therapy Professional and you are current on your Annual Maintenance, you can take advantage of the auto-update feature by downloading the latest update directly from our website. Should you need the password, please call our Sales Department at 800-850-8510 to request it.
| | | |
| --- | --- | --- |
| | Notable Quote | |

Do not worry if you have built your castles in the air. They are where they should be. Now put the foundations under them.



Henry David Thoreau
| | | |
| --- | --- | --- |
| | Visit Us | |
Visit us on Facebook and Twitter for the latest news and Special Offers...