| | | |
| --- | --- | --- |
| | Second Edition Office Therapy® and QuicDoc® E-Newsletter | |

So much has happened during the past month in our world, in our country and especially in the domain of behavioral and mental healthcare. You are inundated with talking heads telling you daily how bad everything is in the world; but you see the truth of the world daily in the faces of those you serve. We here at DocuTrac, Inc. realize the pressures of your job and the importance that our software has on your daily work. Our goal with this continuing correspondence is to provide you with information that is not only timely but more importantly relevant. We will continually look for ways that help you speed through the necessary documentation and billing aspects of your day so that you can spend more of your time with patients. Take a moment grab a cup of coffee or tea and see what's new and interesting about our software, our company and the industry.
| | | |
| --- | --- | --- |
| | QuicDoc Software for Behavioral Health Achieves Complete EHR Certification | |
QuicDoc V6.2 Enterprise Software is now fully certified as an Electronic Health Record (EHR) for Meaningful Use Incentives. Testing was conducted by the Drummond Group, Inc authorized by the Office of the National Coordinator (ONC), as an Authorized Testing and Certification Body (ATCB). Having completed all thirty-five certification tests as of February 25, 2011 QuicDoc Enterprise will be listed as a Complete EHR on the Office of the National Coordinator for Health Information Technology Certified Health IT Product List.

QuicDoc Enterprise Software for Behavioral Healthcare was one of the very first to Pass Final Rule of Certification Tests achieving Modular Certification through Drummond on December 17,
2010. Now having achieved Complete EHR Certification QuicDoc Enterprise Software is now certified to provide the platform for users to become qualified for Medicare and Medicaid incentives for the Meaningful Use Incentive Program.
Learn More...
| | | |
| --- | --- | --- |
| | QuicDoc Enterprise: Visit us on May 2-3 at the National Council Conference | |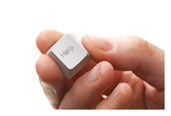 If you just happen to be in San Diego around May 2nd and 3rd, you might want to stop in the Manchester Grand Hyatt to attend the 41st National Council Mental Health & Addictions Conference. We will be there on the exhibit floor in Booth 615 displaying QuicDoc Enterprise version 6.2, our newly certified EHR to all of the attendees.

Plan on stopping by Booth 615 to enter a drawing to win a $100.00 gift card to Olive Garden Restaurant.

This conference is expected to be the most important one in years with all of the rapid changes taking place in the mental and behavioral healthcare domain. The marketing tagline of the conference even speaks to the importance of getting on top of the changes as they happen "Are YOU Ready to Ride the Wave of Change?".

We look forward to seeing you at the show at Booth 615.
| | | |
| --- | --- | --- |
| | QuicDoc: Did you know? | |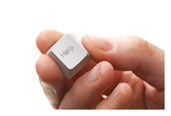 Regarding Appointment Slips: QuicDoc features the ability to print an appointment slip to

remind a client of a future appointment. To do so, click in a scheduled appointment slot in the Scheduler and Select Print Appointment Slip from the Appointments menu.

For more information, check the QuicDoc Scheduler Help Files.
| | | |
| --- | --- | --- |
| | Courtesy Calls: Automated Appointment Reminders | |

Automated Appointment Reminders: Eliminates the need for you or your staff to make calls, frees up your phone lines, and reduces your operating costs. Available in QuicDoc Professional and Enterprise Edition Software and in Office Therapy Professional Software.
Digital technology provides exceptional accuracy in delivering your messages
Multiple messages including unique messages for different types of appointments
Free message changes and support
View real time reports online and receive them by fax or email

Improve your office work flow and your bottom line with Courtesy Calls


Courtesy Calls in DocuTrac Inc Software is available through our partnership with Callpointe.com.
For more information on how you can implement Courtesy Calls, please contact CallPointe directly.
| | | |
| --- | --- | --- |
| | Office Therapy: Did you know? | |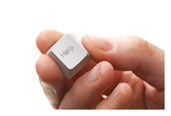 ANSI 5010 Timeline Information
In January of this year, insurance companies and clearinghouses began testing the new standards for the 5010. During 2011 vendors, insurance companies, and clearinghouses will work on and test these new standards. As of January 1, 2012, providers will be required to submit the ANSI 837 5010.



DocuTrac's 5010 coordination team is working on and will be testing the new standards. The ability to file using this format will be available in time for the January 1, 2012 deadline.
ICD-10-CM Update: Did you know?
The ICD-10-CM is an update to the ICD-9 diagnostic and procedure code set. The ICD-10 will replace the ICD-9 on October 1, 2013. Our developers are currently working hard to update our software accordingly and plan to be compliant by the scheduled deadlines.

Note: The implementation of ANSI 5010 is a prerequisite for implementing the new ICD-10 codes. While the new claim format accommodates the ICD-10 codes, ICD-10 codes are separate from the 5010 project.