| | | |
| --- | --- | --- |
| | QuicDoc® and Office Therapy® E-Newsletter | |
From the desk of James B. Miller, Director of Compliance and Quality Control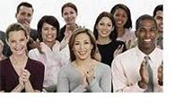 March is National Professional Social Work Month. The White House officially recognized National Professional Social Work Month in 1984. Since then, each March we honor the contributions that social workers make to society. This year's theme is "Social Work Matters." DocuTrac pays tribute to all social workers for their dedication to the well being of all people.

There is much to celebrate in March. This month is also Women's History Month honoring the achievements of women all around the world, and on the 17th many of you wore green in celebration of Saint Patrick's Day.



March also is the month of the spring equinox, one of two times a year when the sun shines directly on the equator and the length of day and night is nearly equal. In the spring we mark this as a time of rebirth as the warmth brings forth flowers, tree buds, and the anticipation of another summer in the sun.

That anticipation is palpable here at DocuTrac as our management and staff look forward to another great year. With most of the challenges of the conversion to 5010 behind us we are returning to the level of superior support that has been the hallmark of our company since 1993. We are continually looking for ways to help you, our customers, speed through the necessary documentation and billing aspects of your day so that you can spend more of your time with patients.
We hope you enjoy these newsletters as much as we enjoy putting them together. As always, if you wish to comment on anything you see here or need further information, please do not hesitate to send your feedback through the link at the bottom. Have a great, productive spring!
| | | |
| --- | --- | --- |
| | QuicDoc® and Office Therapy® on Facebook and Twitter | |
For the latest news and Special Offers...

"Like us" on Facebook to receive special offers and discounts
for both QuicDoc and Office Therapy.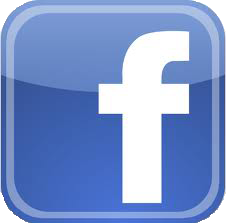 QuicDoc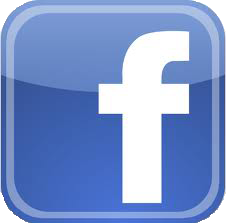 Office Therapy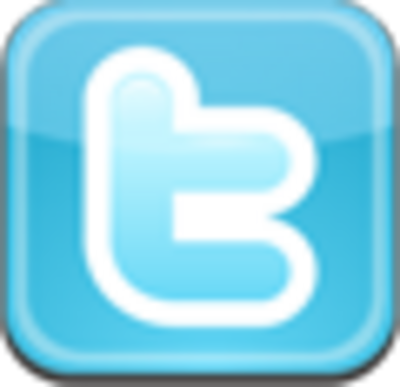 Follow us on Twitter

| | | |
| --- | --- | --- |
| | DocuTrac at the 42nd National Council Conference | |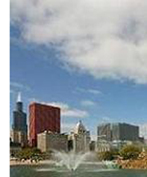 Next month, DocuTrac will attend the 42nd National Council Conference in Chicago at the Hilton Chicago Towers on April 15th and 16th. DocuTrac will be exhibiting QuicDoc Enterprise Edition Software for Meaningful Use ARRA Incentives.



If you are planning to attend the conference, please stop by booth #905 and say hello. We'll be happy to speak with you!
Click here to read the full Press Release.
| | | |
| --- | --- | --- |
| | Automated Updates for Office Therapy Professional | |

We are pleased to inform you that the auto-update feature for Office Therapy and the Claims Manager is back in place. However, in order for the auto-update to work, your current version must be 10.0.10 or higher.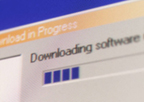 Since automatic updates are not available for any versions earlier than 10.0.10, if you have an earlier version of our Professional Edition Software, please download the latest update directly from our website. When installing this update, use the same password from the original version 10 update. Should you need that password again, please call our Sales Department at 800-850-8510 to request it.
Please be sure to check the website regularly for new information as we make changes which may facilitate management of your claims.
| | | |
| --- | --- | --- |
| | Expansion of the Implementation Portal for QuicDoc Enterprise | |
DocuTrac announces expansion of the Implementation Portal. In an effort to streamline communications with our customers and to consolidate all Enterprise information in one location, our implementation portal now includes the Enterprise Web Site.

We invite you to sign up for a login to the new and expanded Enterprise Portal. Here you will find information on updates, training videos on virtually every section of QuicDoc Enterprise v6.2, and Meaningful Use videos showing how to meet every CMS Measure using QuicDoc.
If you are new to QuicDoc Enterprise you will find a wealth of information on the setup and use of your new system including an interactive questionnaire that helps our support staff help you implement your new system quickly and efficiently.



We have also included new functionality allowing users to create and track support tickets. The system auto emails all parties on the creation of each ticket, as well as each and every update concerning the ticket, making sure you and your staff are always informed of all additions.

If you are a QuicDoc Enterprise user, visit the Portal today and look in the center of the screen for the Register link to get started.
| | | |
| --- | --- | --- |
| | Are You a Covered Entity? | |

Have you wondered whether or not you are classified as a HIPAA designated "Covered Entity"?
If you use our software and our technical support services, specifically our live help and database services, the answer is yes. As a Practice Management and EMR Vendor, DocuTrac enters into Business Associate Agreements with "Covered Entities".
We are often asked by our customers if they are Covered Entities. This is a very important classification because it carries with it the obligation to fulfill the privacy and security requirements mandated by Health Insurance Portability and Accountability Act of 1996 and by the Health Information Technology for Economic and Clinical Health (HITECH) Act passed in 2009.
For more information and guidance on determining the HIPAA classification of your organization or practice, please checkout this resource provided by CMS.
| | | |
| --- | --- | --- |
| | HIPAA Audits Coming Soon | |
Here is Some Help in Getting Ready…




Did you ever think about what is really required to comply with the HIPAA Privacy and Security Rules? Have you looked for help with HIPAA in the past, but felt overwhelmed by the rhetoric?
DocuTrac makers of QuicDoc® would like to assist you in your efforts to become HIPAA compliant.

Click here to access a pre-recorded HIPAA Security Webinar that may answer a few of your questions, as well as provide you with links to useful resources.

We also provide a PDF version of our HIPAA Compliance Workbook for you to review as you create a plan to meet the compliance requirements.
| | | |
| --- | --- | --- |
| | E-Filing Second Extension | |
On Thursday, March 15th, CMS announced a second extension of the enforcement discretion period for 5010 and NCPDP Version D.0 and 3.0. This comes two weeks prior to the expiration of the earlier three month delay in enforcement.

Organizations will now have until July 1, 2012 before CMS will begin enforcing the 5010 and D.0 and 3.0 standards. It is still unclear how the enforcement delay will impact the Health and Human Services decision to review the ICD-10 timeline, which is scheduled to take effect in October 2013.
| | | |
| --- | --- | --- |
| | Stopping a Thief Could Prevent a Data Breach | |

Loss of PHI Data (protected health information) can be extremely costly and the most common loss of data is not the result of being hacked but from the theft of servers, hard drives, and removable portable storage devices.
Only you can control the physical protection of your equipment and the resident data.
Click here to read what happened to a small firm that was not prepared.
| | | |
| --- | --- | --- |
| | Notable Quote | |

It is better to light a candle than curse the darkness.



Eleanor Roosevelt